Skydiving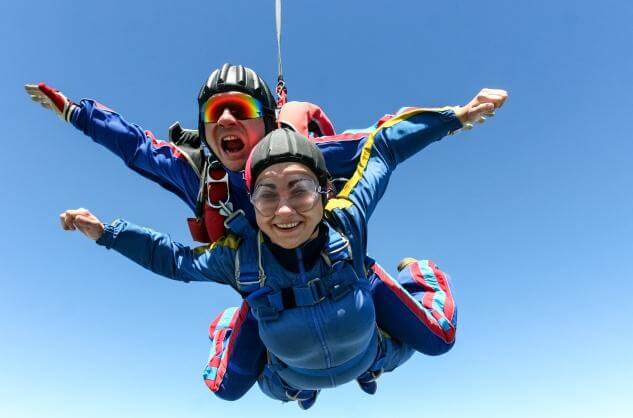 When: various dates
Where: nationwide
Minimum sponsorship of £395 (excluding non-refundable £70 deposit and insurance) 
Sponsorship target: £395
Every year, our amazing supporters bravely jump from 10,000 feet across the UK, raising thousands of pounds to support victims of crime.
It's pretty much impossible to beat the adrenaline rush of skydiving. The excitement and emotion of accelerating towards the ground at almost 120 miles an hour will be with you for weeks.
Skydiving can be organised from airfields around the country. Imagine the adrenaline rush of jumping out of a plane and knowing you've done your bit to help victims of crime!
Sign up
Sign up for your skydiving adventure today!
If you're organising your own skydive, we would love to hear from you and will send you a fundraising pack and a t-shirt to wear on the day. Please email us for more information.