What are my rights?
There are rules and laws about the help and support given to victims of crime, this is particularly the case for young victims and witnesses.
This content has been written for children and young people. If you're looking for information for over 18s, visit our Help and Support information.
Below are some of the rights that you have as a young victim or witness of crime, as well as information about:
who you can talk to if you're not being treated properly
how you can make a complaint.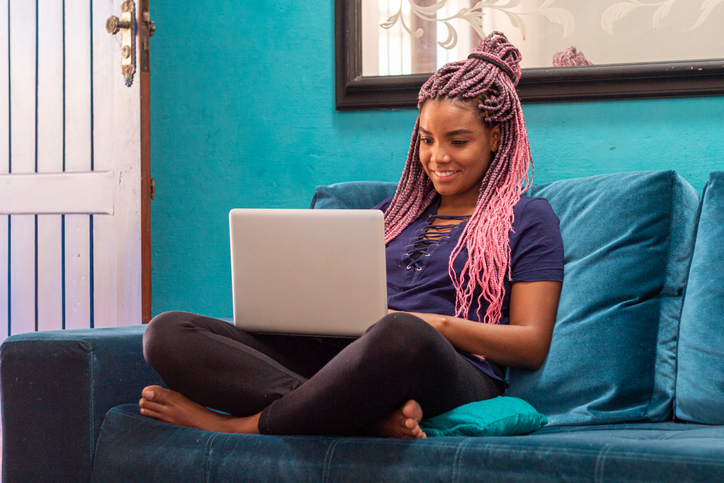 The Victims' Code sets out the way you should be treated and supported by criminal justice agencies – including the police, Crown Prosecution Service (CPS), courts service, and the probation service. It sets out what these organisations should do, and how quickly or how often they need to do it.
The Victims' Code is available to view online and an easyread version is also available.
Some of the key rights in the Code include the right to be:
kept informed about case progress by the police.
told when a suspect is arrested, charged, bailed or sentenced.
given extra help in court. These are called special measures, which are designed to make it easier for young people to give the best possible evidence.
told when an offender will be released, if the offender has been sentenced to a year or more in prison for a violent or sexual offence.
referred to Victim Support or another agency that supports young victims.
given a chance to say how the crime has affected you by reading out a Victim Personal Statement in court.
Given information about taking part in restorative justice schemes
The Code was updated in 2021.
You can watch a video explaining more about the Victims' Code and how it applies to victims under the age of 18. There is also a leaflet you can download explaining the support you should get as a young person under the Code.
The Witness Charter explains the level of service and support you should receive if you are a witness in a trial. The organisations covered by the Charter are the police, the Crown Prosecution Service (CPS), staff in Her Majesty's Courts and Tribunal Service (HMCTS), the Witness Service and defence lawyers.
Some of the key rights and standards in the Charter include:
You will be treated with dignity and respect at all times by the organisations you have contact with in the criminal justice system.
You will have a main point of contact at all stages of the process, who will tell you what is going on in the case, and will be able to support you or refer you to one of the organisations that is there to help you.
Everyone under 18 is considered to be a vulnerable witness, which means you will be entitled to use special measures – which are designed to make it easier and less intimidating for young people, and help you to give your best evidence.
Measures will be taken to ensure that the court is a safe environment for everyone, and that prosecution witnesses, defence witnesses and their family and friends wait in separate areas.
You can visit the court before the trial and will be shown around by the Witness Service.
The Charter applies to the whole process of being a witness, from the time you first report a crime or are interviewed by the police, to after the trial has finished.
As well as the Victims' Code and the Witness Charter, there are other rules and laws which are there to protect you as a young victim of crime or a young witness.
The United Nations Convention on the Rights of the Child has 54 'articles' or sections, and most of these articles list a different right that children (anyone under the age of 18) have. It also explains what governments and other organisations need to do to make sure that children and young people have these rights. Some of the main rights under the Convention include:
Making sure that all children have equal rights under the Convention, regardless of issues such as your race, colour, sex, language, religion, disability, birth or other status (article 2).
Having your opinions heard – you must be given the chance to give your opinion when decisions are made that affect you, and the Government must make sure that these opinions are taken into account by the people making the decision (article 12).
The Government must make sure you are protected from any type of physical or mental violence, injury or abuse, neglect, maltreatment or exploitation, including sexual abuse or exploitation, while you are living with your parents or in the care of anyone else (article 19).  Special procedures must be set up to help you if you have been the victim of abuse.
The UK Government 'ratified' the Convention in 1991 – which means that the Government must make sure that every child in the UK, has the rights that are listed in the Convention. You can find out more about the Convention, the rights that it contains and how they may apply to you, at lawstuff.org.uk, the children's legal centre website.
Alongside the Witness Charter, the Youth Justice and Criminal Evidence Act 1999 says that young people under the age of 18 giving evidence in court will automatically be eligible for special measures. The Act also sets out how young people who are witnesses in cases involving sexual offences, or where someone has tried to intimidate them, can give their evidence in a cleared courtroom, with no-one in the public gallery.
And the Children Act 1989 also sets out a number of measures and orders which are intended to make sure that young people have special protection from becoming a victim of abuse or crime.
Being a victim of crime or a witness in a court case can be difficult, and can have a real impact on the way you feel and what you do.
The people and organisations you come into contact with in the criminal justice system – such as the police, the Crown Prosecution Service, the Witness Service, Victim Support, and the lawyers – should understand that it can be really tough being a young victim or witness. Unfortunately, sometimes mistakes are made, and the service or support you get is not as good as it should be.
If you feel that you haven't been treated well, or that the service you've received hasn't been up to standard, then you can make a complaint. Telling someone how you feel about what has happened, and what you think was done wrong or should be done better, can mean that things are put right.
It can also help you to recover and move on, and in some cases help to make sure that things are improved for other young victims or witnesses.
If you feel that you have not been treated properly under the Victims' Code or the Witness Charter, you can complain to the organisation which you believe hasn't supported you properly (for example the police or the Crown Prosecution Service).
If you are making the complaint yourself, remember to:
explain exactly what the problem is
be clear about what you want
you may want to write things down first
take someone with you – a friend or adult you can trust, or your young witness supporter or young victim supporter
If you don't feel comfortable making the complaint yourself, talk to your young witness or victim supporter, or an adult you can trust, about how you feel, and why you believe you haven't been properly supported. They can make a complaint on your behalf.