Personal alarms and tracking devices
OwnFone Footprint is a wearable personal alarm with GPS and GSM/GPRS technology, giving you and your loved ones security and peace of mind.
Footprint can be used to protect and communicate with vulnerable people, including: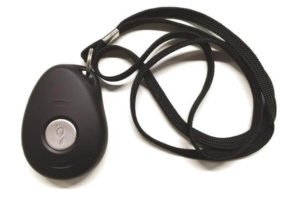 younger children or children with complex needs
people experiencing stalking or harassment, or others in vulnerable circumstances
lone workers or mobile staff
people who want to feel reassured that their loved ones are safe.
I was working on my own last year when I witnessed an assault. I pressed my Footprint and the call went through to our monitoring centre, where it was automatically recorded. This recording has been provided to the police for them to present as evidence during the court case. — Business Development Manager, Bracknell Forest Council
Key features
Provides security and peace of mind, giving location information and raising an alarm at the click of a button
Links to at least one smartphone which receives alarms
Connects to three mobile or fixed-line telephones to communicate by voice or SMS
Makes and receives calls on all UK networks
Comes with a pre-installed SIM card and an annual airtime/data plan.